Collection:

Pit Fired Pottery

All the Pit Fired pots I make is first thrown on the potters wheel. I use both stoneware and porcelain. And using porcelain is actually quite unique.

Many potters will tell you its not possible to Pit Fire porcelain because of its fragile nature. It cracks. But I found ways to Pit Fire porcelain so it never cracks and in return you get some of the most amazing and intense colors. 

I Pit Fired using a combination of organic materials  - wood, sawdust, banana peels, straw and coffee ground mixed with oxides, chloride, baking powder and salts.

Each of the ingredients contribute to the ocean of colors.

Pit Fire is by nature a very unpredictable fire technique. Every piece is 100% unique.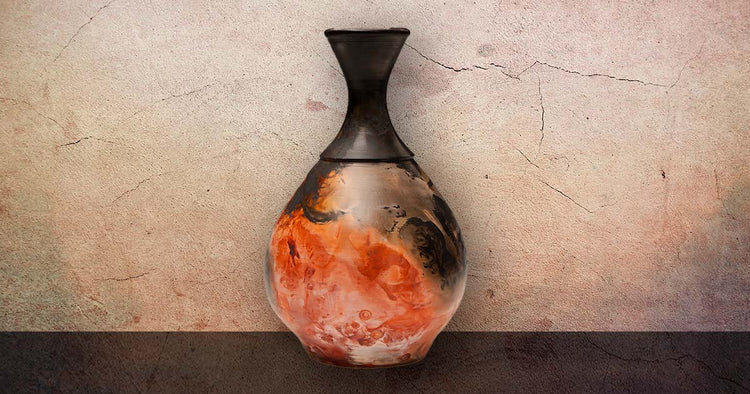 FAQ about Pit Fired Pottery
What is pit-fired pottery?

How is pit-fired pottery made?