Collection:

Gold Pottery

Adding that extra layer of Gold to pottery requires a third fire in the kiln.

First the real gold is added on top of glazed areas in a very fine layer. This in itself is a very delicate task. Too much or too little gold added and it turns brown instead of shiny gold.

Next the pots are refired to approximately 750 degrees (celsius). It takes about 5 hours after which they have to cool down. All in all it's a 10-12 hour additional turn around. 

If all goes well you end up with pots like this - very unique and outstanding pieces of ceramic art. 

I only make very few gold pots. They are complicated and expensive to make. Gold is not cheap. But its worth it. Watch out for new pots added and grab them fast if you like them. You are welcome to contact me at mikkel@demib.com if you can't find what you are looking for.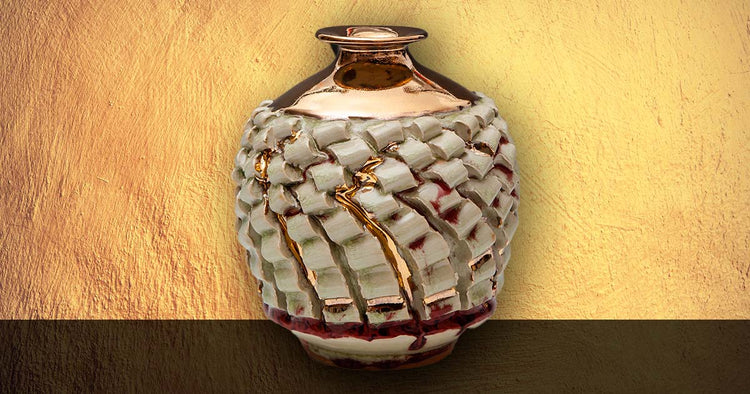 FAQ about Gold Pottery
Is gold pottery expensive?